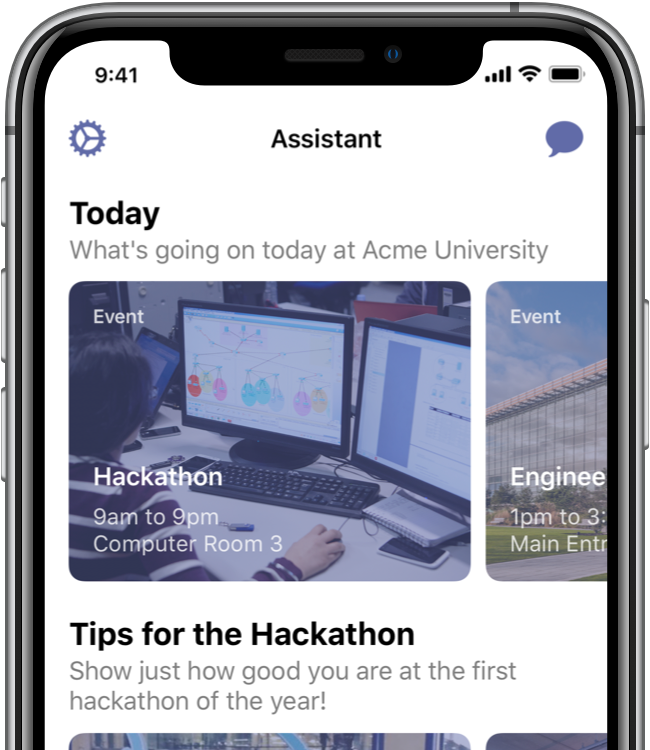 Whether it's a taster day targeted to applicants, a welcome talk targeted to new first-year English Language students, or a job fair for graduating final-year students, your team can add the events that matter most to students, wherever they are in their journey.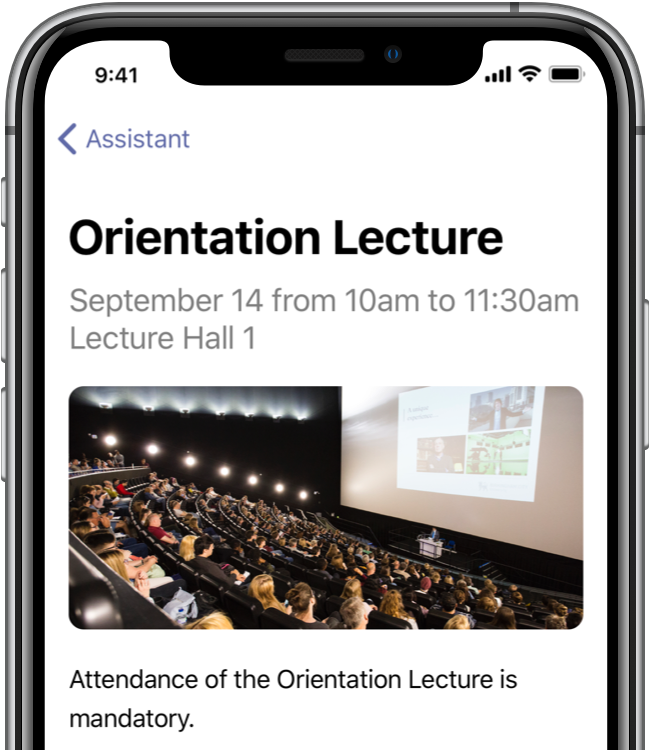 While most events are optional, some (like welcome talks) will have required attendance.
For required events, we always send out reminders before an event starts, and updates when the time or locations change.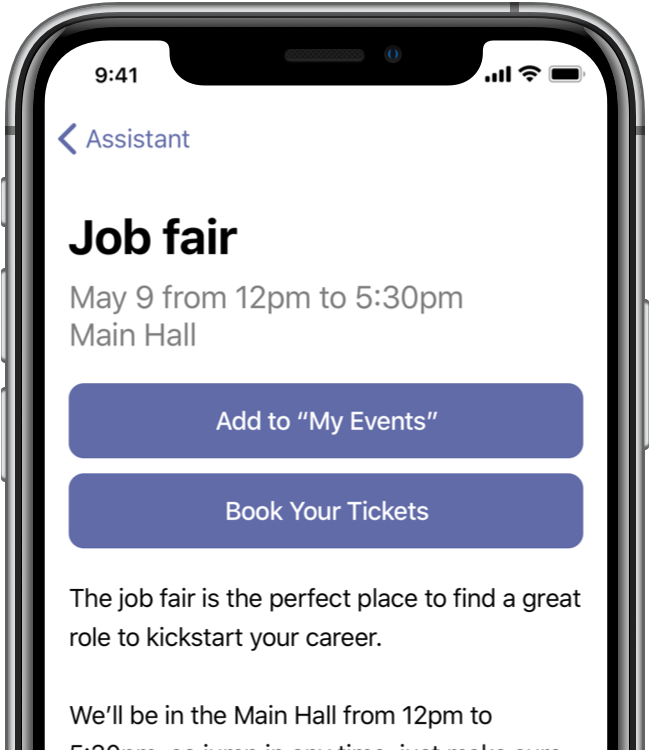 With one-tap web integrations with tools like Eventbrite, it's never been easier for students to book their place in, or buy tickets for, events from within the app.
You can even include a phone number for students to contact if they need help, and it'll call it right from within the app.