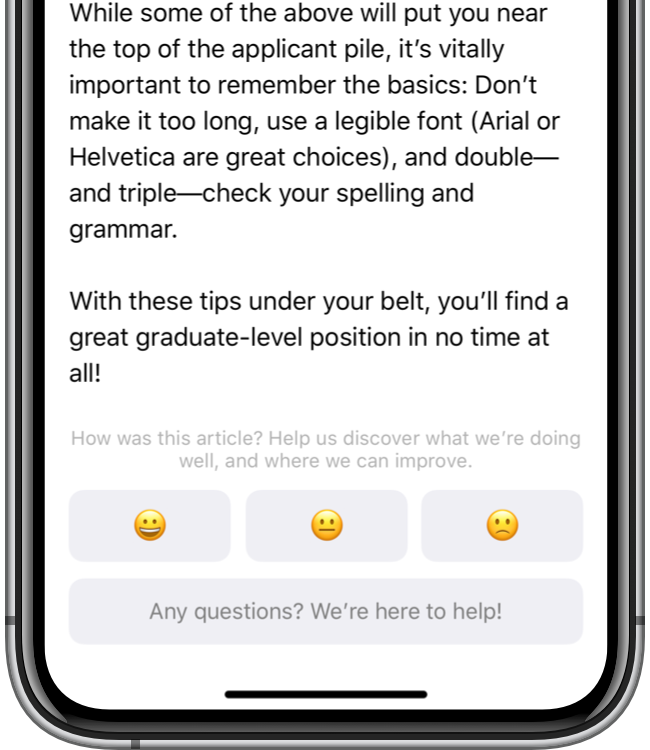 With one-tap reactions, students can quickly and easily rate your articles and videos. Use this feedback to uncover what works best for students, and what still needs tweaking.
If a student responds negatively, we give them the opportunity to open a new conversation with your team. An in-the-moment opportunity to improve the student experience.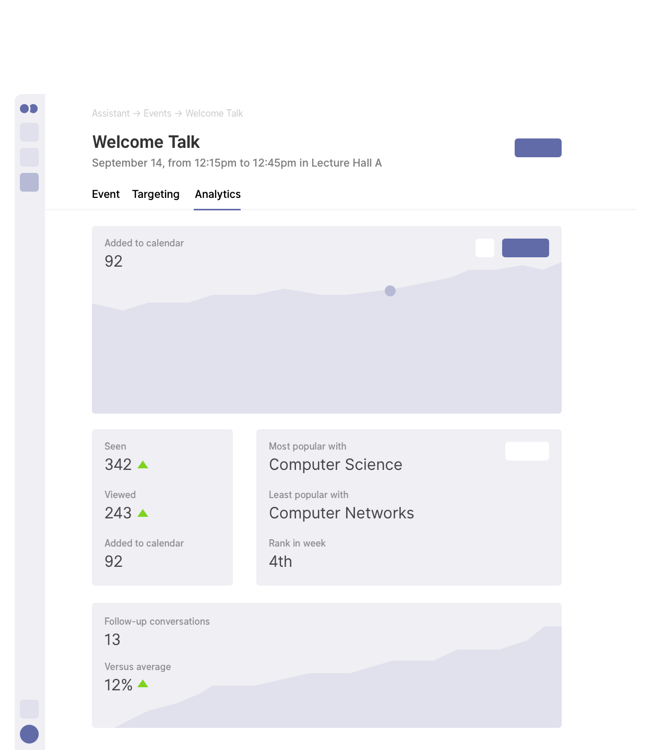 See whether your content is exciting students with instant analytics.
Use "student saw this" to "student tapped on this" conversion analytics to measure how attractive your articles, videos, and events are to your students. Does your marketing really resonate with STEM students, but leave arts students in the dark?
Uncover issues, and improve your outreach, in minutes, based on real data.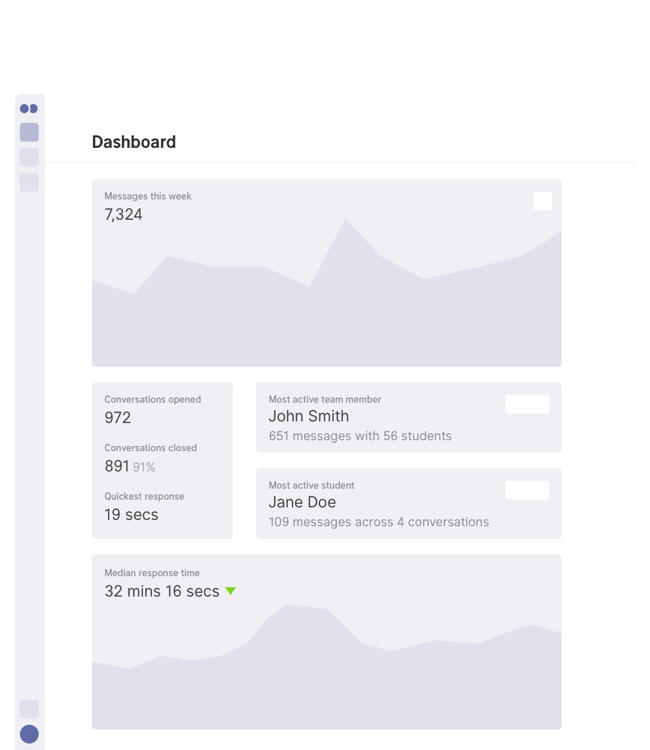 Ensure students get a prompt response to queries with advanced conversation responsiveness metrics.
How long does it take for an average question to get a response? How does that change through the week? What's the longest a student had to wait for a satisfactory response?
University Assistant has the answers.